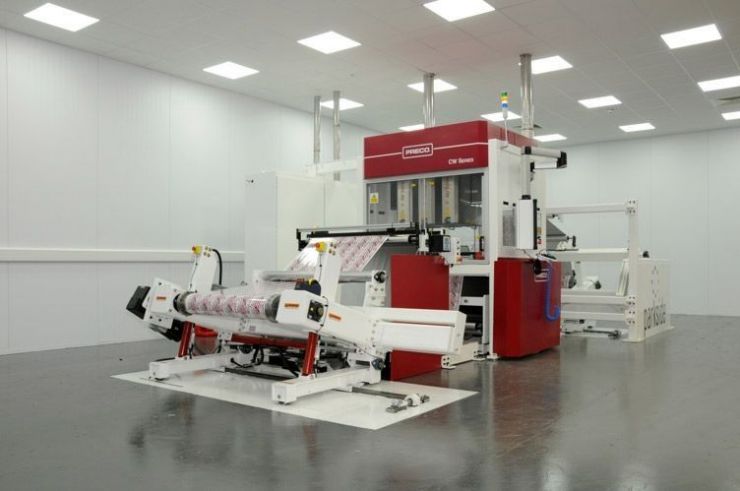 Preco, Inc. is reporting solid growth in equipment sales for the flexible packaging market in the first half of 2014. Preco provides laser based systems to flexible packaging converters for laser placed enhancements such as easy opening features, micro-perforations for extended shelf life, and microwave vents in flexible packaging films.
To promote this technology to existing and new customers, Preco will be highlighting their directed beam laser technology for the flexible packaging market at this year's Pack Expo (Booth 5728) in Chicago, IL. Preco is planning hourly demonstrations of high speed laser scoring and perforating on their robust cross web system.
Kurt Hatella, Vice-President Sales at Preco stated, "The strong equipment order rate is a result of our customer base willing to invest and capture continued growth in this market. We have also been able to expand our market share contributing to our robust performance. This order rate compliments the growth we are also experiencing in our flexible packaging toll converting operation this year."
Tim Gamboni, Sales Manager for the Flexible Packaging market added, "This demand looks like it will carry through the rest of the year based on market activity. While the primary driver is our AcuBreathe® micro-perforating offering for the case ready fruit and vegetable markets, we are also responding to strong interest in our AcuTear® easy opening and AcuVent® microwave venting technology." Tim added "showcasing our cross web technology at the 2014 Pack Expo will add to the growing demand for laser technology in flexible packaging."
Preco, a global leader for laser processing and die cutting solutions, uniquely provides manufacturers with a comprehensive offering of products and services. Preco introduced laser enhanced features for flexible packages over 20 years ago to the North American market and continues to grow this market segment on a worldwide basis.