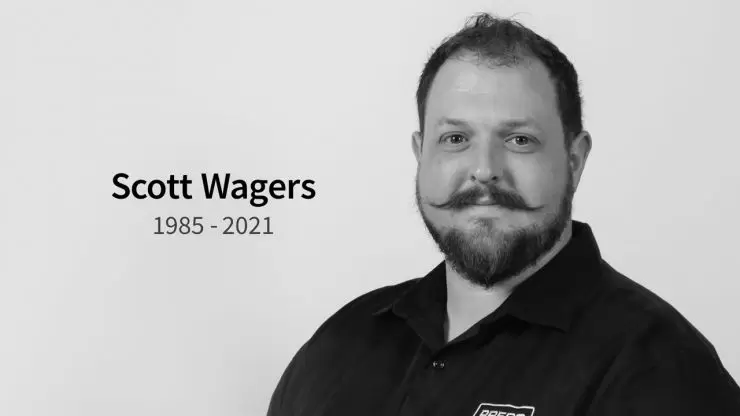 November 10, 2021, Lenexa, Kansas. It is with great sadness that Preco, Inc. announces the passing of Scott Wagers. Scott passed away on October 22, after fiercely fighting a brief illness. Scott had been a valued member of Preco since 2019 and will be missed.
"Scott was a really good guy that once you met him you did not forget him. He had a great sense of humor and was a hard worker. It is such a terrible tragedy to see such a fine young man making his mark in the world to suddenly pass." says Tim Burns, CEO of Preco.
Scott is survived by his wife, Bambi Wagers (Johnson) and their puppy Copper; his parents, Gary and Mary Wagers; his sister, Lacey (Erick) Craig of Lexington, KY; his brothers, Hutch Wagers and Quint (Brittany) Wagers; and his nephews, Kolston, Brayden, and Easton Wagers of Millersburg. He is also survived by his close friends, Jon and Ernie Tousley of Wadsworth; Reese Uhl of Millersburg; and Aaron Day of Nashville.
Scott will be sorely missed by all who knew him. He had the kindest, biggest, most uncompromising heart.