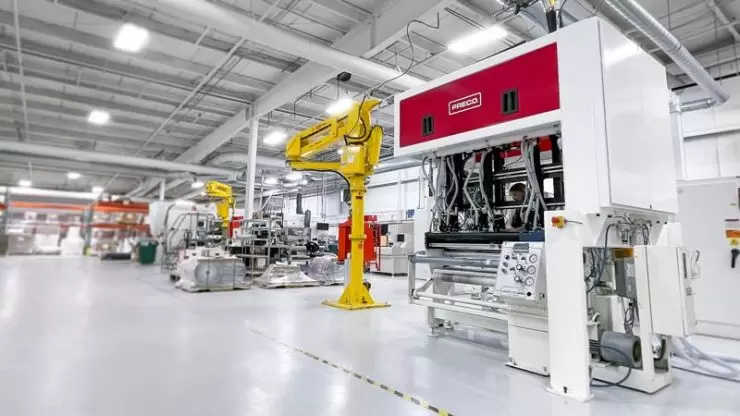 Laser Services for Flexible Packaging Applications
Preco was the first to pioneer the use of industrial lasers to modify and enhance flexible packaging material. We continually expand our laser processing machine technology and laser processing contract service capabilities to meet the needs of the growing market for convenient easy-open, breathable and microwave venting packaging applications.
A big facility with big possibilities.
Our new expanded facility for contract manufacturing delivers flexible packaging excellence. Preco provides all the resources needed to integrate laser processing into your manufacturing stream. Whether it's new product introduction, overflow capacity production, or secondary packaging, we are dedicated to help you succeed. We a facility committed to maintaining rigorous quality certifications for the flexible packaging industry.
Preco, LLC has certificates and standards focused on the flexible packaging industry to help us achieve excellence in customer satisfaction.
Certifications and Standards 
SQF Food Safety Code
ISO 9001:2015
ISO 13485:2016
FDA IMS Listing 55-4851
Preco is highly knowledgeable and compliant with the following:
Food Safety Modernization Act (FSMA)
Safe Quality Food Institution (SQF) certification
Interstate Milk Shippers (IMS) certificated listing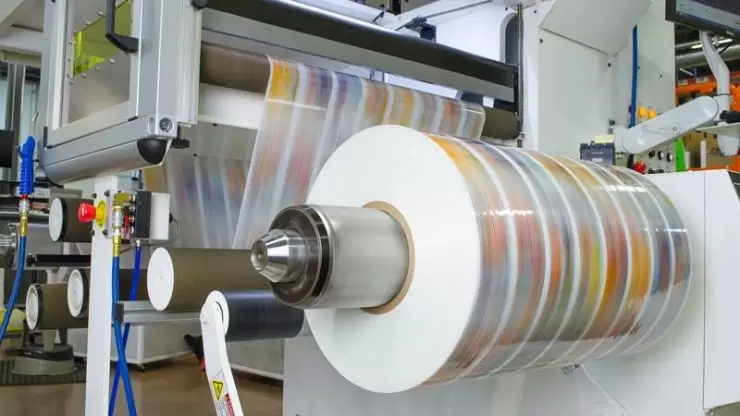 Complete solution for our customers.
Unlike some competitors, Preco provides a complete solution to its Packaging customers. Preco has in place complete Quality Engineering, Manufacturing Engineering, Process Development Engineering, Customer Service, and Account Management services. This creates a quick, complete, and cost-effective means for packaging customers to go from concept to research and development, prototyping, initial sample packages, to full production. Please call today to discuss your Packaging challenges.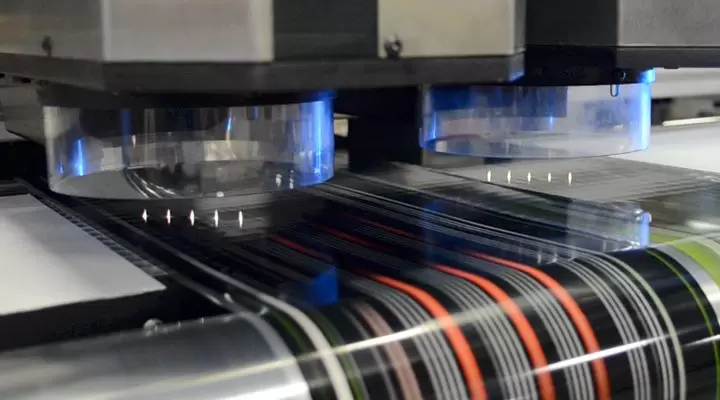 Prototyping, R&D and Samples
Preco's laser and die cutting equipment allow customers the opportunity to easily create prototype packages. These systems can be fed a sheet of film, quickly cut it to the correct width and length, and add a laser score or perforation pattern. For scored packages, the score location, shape, or depth can be easily changed. For perforated packages, perforation size, count, or patterns can easily be adjusted. This creates a quick and cost effective means for packaging prototyping, research and development, and for creating sample packages for sales, marketing, or focus groups. Please call today to discuss setting up a trial.
Preco's advanced laser processing capabilities are dedicated to enhancing flexible packaging material, allowing scoring for easy-open and microwave venting as well as micro-perforating for extended shelf life.