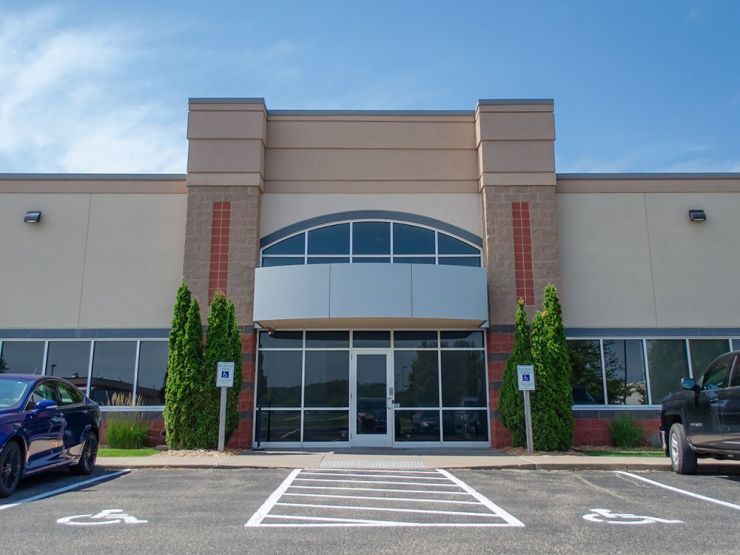 Hudson, WI, August 18, 2020 – Preco Medical is proud to announce the expansion of its medical manufacturing facility. This expansion includes three bays and an additional 19,800 sq. ft., bringing our capacity to 40,000 sq. ft. in total. Preco Medical will be moving in several phases and plans to completely occupy the space by February 2021. The new location offers cleanroom manufacturing, fluid dispensing that supports microfluidic/diagnostic customer requirements and final assembly operations. The new space also provides additional square footage necessary for newly acquired equipment also being phased in over the next few months.
"Preco Medical has seen exponential growth over the last few years and significantly expanding is an essential step to support this division of our company
Tim Burns
CEO
PRECO, INC.
Presently, Preco Medical provides custom manufacturing in the markets of microfluidics, lab-on-a-chip, wearable sensors, advanced wound care, patient care, personal care and food safety devices. This expansion will ensure Preco Medical's ability to continue delivering exceptional service, on-time deliveries and build on next-generation technologies.
Preco, Inc., headquartered in Lenexa, KS has over 40 years of experience working with lasers, die press converting and added contract manufacturing when they acquired "Laser Machining, Inc." in 2002. Established as an independent division in 2012, Preco Medical is a dedicated medical facility with both clean environment and clean room processing options. Preco is unique in what can be offered for your project due to a wide array of laser and mechanical equipment and a robust staff of engineering disciplines. From rapid prototyping services allowing for evaluation of a variety of materials specific to your project to custom-designed robotic assembly solutions, Preco Medical works on all ends of the development spectrum. Design concept to mass production, Preco utilizes custom production equipment to produce your design in the most efficient and cost-effective manner. Preco Medical is ready. What can Preco create for you?