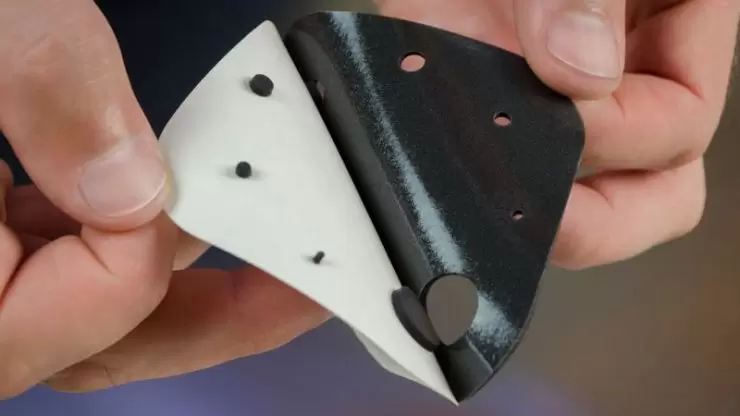 Laser and Die Cut PSAs
Pressure-sensitive adhesives have proven to be a widely accepted approach over mechanical fastening or liquid adhesive options.  Applications include uses in computers, medical devices, and drug delivery systems, among others. Preco has both laser and die cut systems available to suit your PSA processing needs. 
Applications
No hassle processing.
Converters who die-cut PSAs deliver benefits to their customers, including unique shapes, waste reduction, automated processing, and improved end-product quality.  To meet the needs of converters in these markets, Preco incorporates die-cutting techniques and processes such as kiss-cutting, matrix removal, rewind, unwind, de-slugging, knock out and stacking, collating.  Laser processing PSAs and/or labels offer flexibility, precision and repeatability without the traditional limitations of other methods.
Material Types
Open and closed cell foams
Industries
Aerospace
Automotive 
Agriculture
Laser Processing
Some of the many advantages of Laser Processing pressure-sensitive adhesives.
Non-contact processing
Reproducible precision to ±.051mm
No tool wear - laser is always sharp
Cuts parts from moving webs for maximum production rates. 
Easy to use Windows® based software enables make-to-order processing of short-run or complex jobs. 
Adjustable field of view (FOV) allows for optimized cut speed and cut quality from one job to the next
Optional Vision System allows precise cutting of imperfectly positioned materials or compensation for screen stretch 
Preco patented AcuPower® provides consistent processing independent of cut shape and processing speeds 
Job database reduces set-up time; consistent production from operator to operator 
High throughput and low operating cost mean increased margins 
Die Cutting
Some of the many advantages of Die Cutting pressure-sensitive adhesives.
Immediately removes waste matrix from the web immediately outbound of the die cut area. 
Reduced die costs with high speed processing.  Increases throughput and decreases set up times with fewer cavities. 
Cut-to-print accuracy as tight as ± 0.001" (0.0254mm) in 1, 2 or 3 axis possible with Preco registration systems. 
Minimizes cut through of liner and greatly increased steel rule die life through accurate control of cutting depth via the powered Micrometer Ram Adjustment. 
Programmable in-line sheeting knife eliminates secondary process of sheeting finished roll stock.  
Increased speed for selective laminating of sheet stock with Preco in-line laminators that turn sheet stock into a continuous loop of material feeding into the die cutter. 
Laminate multiple layers.  Preco manufactures several coil-to-coil laminators from two to nine spindles (or more if required). 
Custom built for all industries and markets with help from Preco's Engineering and Design team.