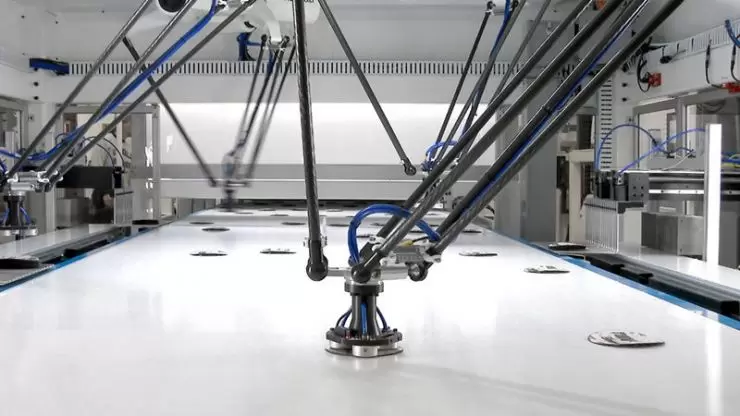 Contract Services
In our Wisconsin manufacturing location, you will find multiple laser and flat bed and rotary die cutting systems producing tens of thousands of abrasive discs 24-7. Our in-house systems are tailored to the special needs of the abrasives market with proprietary fume handling and chad extraction to assure the cleanest, chad-free products available.
PRECO IS A PROUD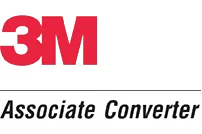 A big facility with big possibilities.
Preco offers one of the largest and most diverse contract manufacturing facilities in North America. When combined with our world-class development, engineering and equipment offerings, Preco is your "one-stop" solution provider. As your needs grow, we will grow with you.
Preco's greatest strength in being your contract converter lies in the fact that we do so much more than just cut abrasives. We are a turnkey supplier who will manage your raw material inventory, procure all packaging, labeling and shipping supplies, and ship either to your chosen distribution locations or direct to your customer.
Capabilities
Quality Testing
Laser Cutting
Die Cutting
Ship Complete to Distribution Center
Laser Marking
Packing, Shrink Wrap and Distribution Center
Discs, Sheets and Rolls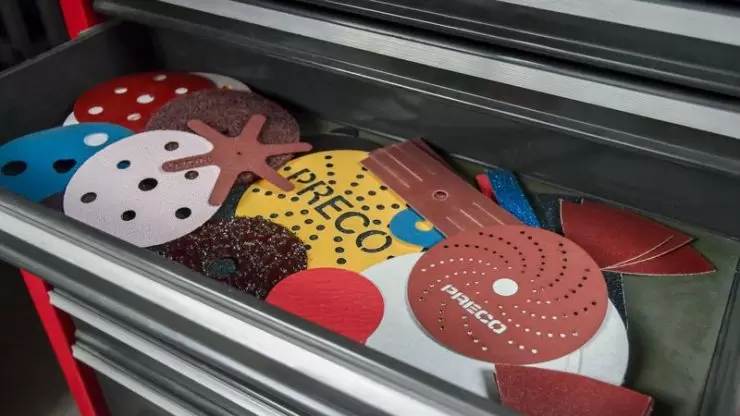 The Preco advantage.
Preco is a world-class innovator and solution provider to the coated abrasives industry. We can supply the complete solution. With our CMS in-house equipment designed by Preco engineers, it is easy for us to modify our systems to meet your special product needs and customer's specific requirements.
Whether your application calls for laser, flat bed, or rotary die cut converting, you can be assured that you will receive unparalleled quality, pricing, and delivery from our Contract Manufacturing Services division. We exclusively use Preco-designed, time-tested systems that are based on decades of experience for processing abrasives. We regularly convert a full range of grits, while simultaneously maintaining higher than industry-standard tolerances. Preco is the innovative leader in multi-hole products, producing extreme hole density and geometry patterns that are in turn picked, stacked, and counted by ultra-high-speed robotics integrated into each of our work cells. Whether your needs are for traditional round discs, adhesive-backed tabbed discs, sheets or rolls, Preco has the solution.
Product Output Solutions
Preco has decades of experience with various abrasive material output options.
Loose Discs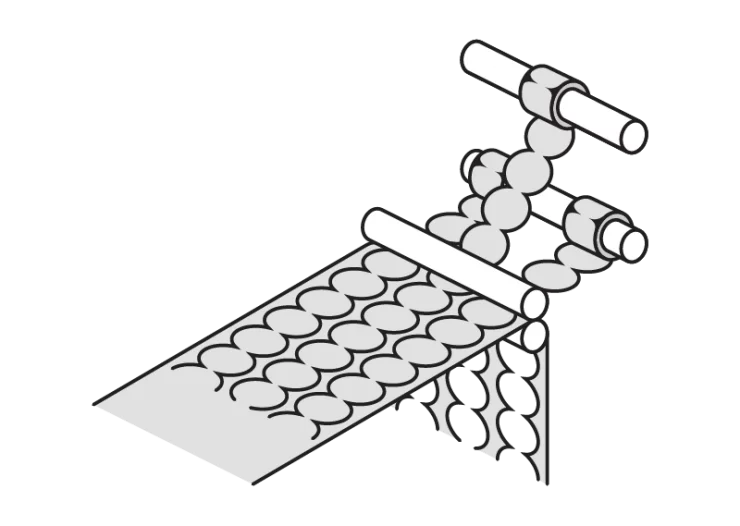 Disc Rolls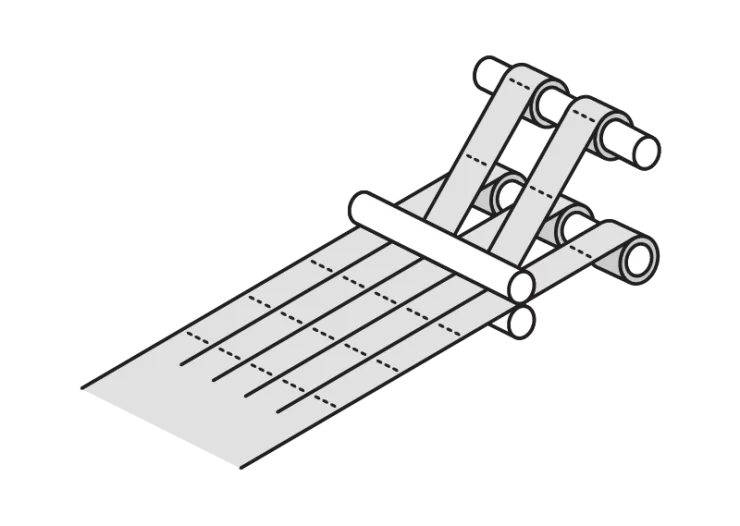 Sheet Rolls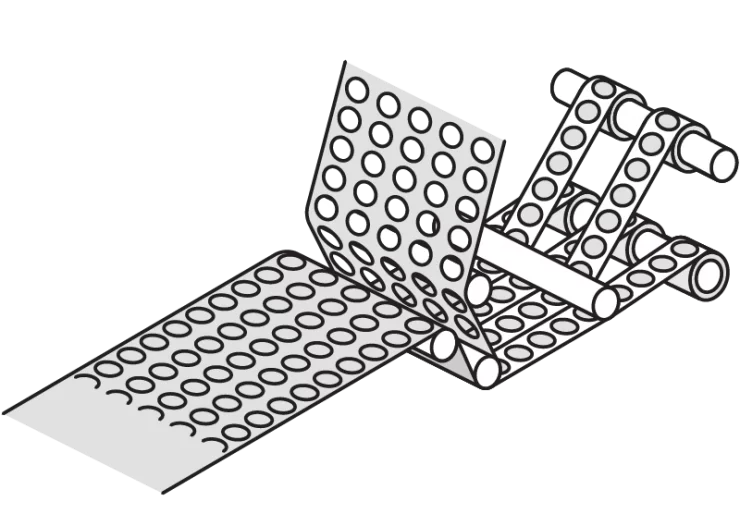 Kiss-Cut Discs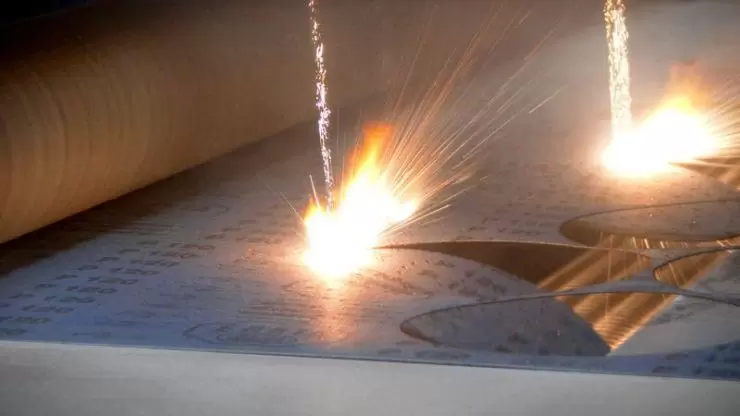 Laser Solutions
Lasers have grown to be a critical manufacturing tool in the world of coated abrasives converting. As the industry transitions to high-density holes as a means of dust extraction, traditional hard tool die sets become either too expensive or not even possible. The non-contact "tool less" nature of the laser means no expensive die sets to inventory, maintain or replace. Programs/patterns can be changed on the fly, maximizing uptime and reducing cost. With a simple CAD drawing, cut patterns can be changed in minutes, which is critical during the prototype and development of your products. Where traditional die cutting struggles with small, complex features or geometries that are in close proximity, the laser excels!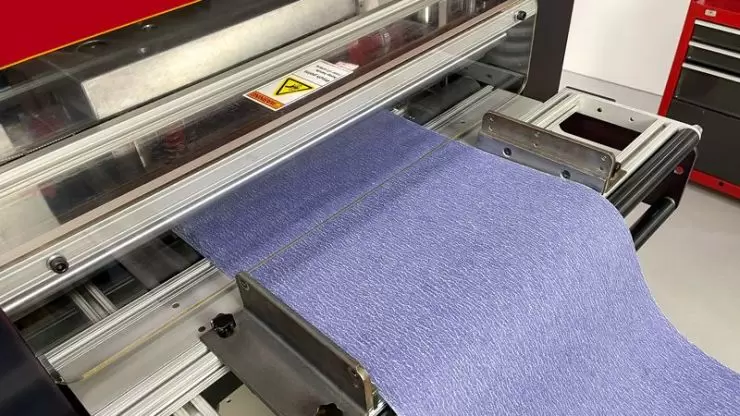 Die Cutting Solutions
When you need maximum throughput and value, our CMS division has numerous Preco-designed flat bed and rotary die cutting systems in-house. Our flat bed die systems utilize Preco's patented vision registration to orient your parts in XY and Theta (rotation) axes. We specialize in difficult-to-handle substrates when your product information needs to be in "just the right spot." When productivity is critical, our flat bed presses are the industry leader. Preco has been designing flat bed presses to die cut abrasive discs for more than 40 years. In our CMS division, we leverage both the exceptionally robust design of the Preco press, as well as decades of know-how for optimizing productivity.