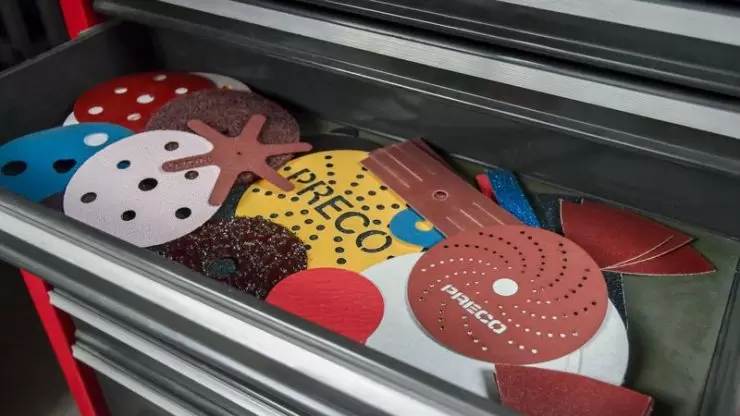 Laser and Die Cut Abrasives
When it comes to production solutions for abrasive material processing, Preco Abrasives is the dominant market supplier. We handle it all, from wide-web processing of heavy grit abrasives through micro-polishing grits for glass or fiber-optic end connectors. Preco's die cutting and laser cutting technology is your advanced abrasive processing solution, with either purpose-built equipment for installation at your facility or contract manufacturing using our suite of in-house production equipment.
Solving future challenges.
Today Preco has nearly 40 years of experience and dozens of laser-based abrasive cutting systems installed worldwide. When combined with the global installation base of our precision flat bed die presses, Preco is the most diverse and advanced supplier in the world to the coated abrasives market. In addition, Preco stands alone as the largest global Contract Manufacturer supplying clean sanding abrasives discs to the industry. We look forward to partnering with you and solving future challenges.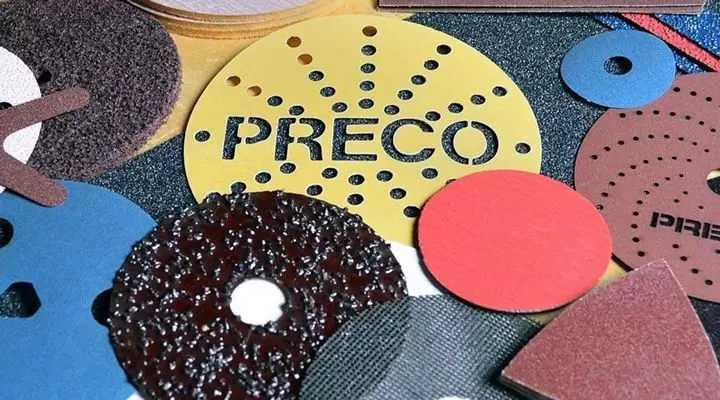 Applications
Loose Discs
Disc Rolls 
Hook & Loop
Stick-On Discs
Tabbed Discs
Automotive
Metal Fabrication
Construction
General Industrial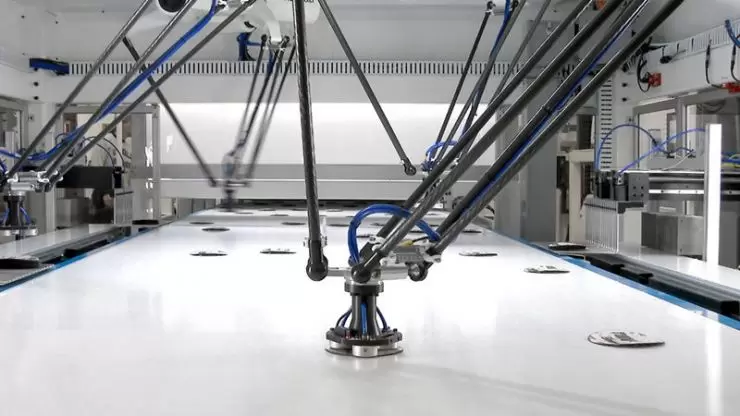 As various automotive markets throughout the world demanded new methods for dust extraction during sanding processes, suppliers to these markets focused attention on any and all possible methods of manufacturing a traditional five or six inch round disc with superior dust and debris extraction potential.
The traditionally robust method of die cutting struggled due to the number and size of small holes. Prior to Preco's involvement in this type of product, the general consensus in the industry was that laser cutting of discs was not an option due to unacceptable numbers of chads remaining in the disc. Clearly, there was a gap between market demand and manufacturing capabilities. When Preco got involved, we leveraged existing technology and developed a laser cutting process that virtually eliminated the possibility of remaining chads and provided the clean edge that manufacturers were looking for.
Preco has been through many generations of improvements to our systems, including web handling, increased laser power, beam delivery methods, and software to continuously improve our productivity offering better performing machines and lower cost products to the ever growing abrasives market.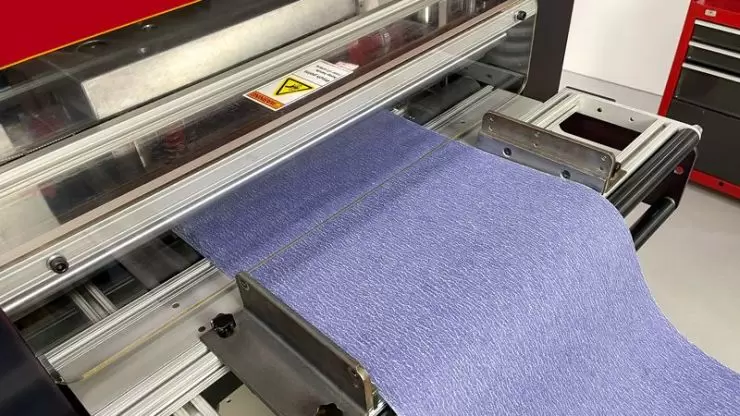 More than 40 years ago, Preco created a flat bed die cutting press in order to certify the high-quality workmanship of their matched-metal dies used for industrial production. This "proofing machine" was built in a way that it could verify the parallelism of the die set, a necessity for high-tolerance, zero-clearance die-cut manufacturing. It was so successful that the Preco die cutting press became the mainstay of the industry for abrasives, gaskets and other mass-produced, web-based materials.
In the mid-1980s, Preco was given the challenge to improve machine efficiency for producing lower-cost, coarser-grit linked abrasive discs. At that time, rotary die cutting was the norm, with each tool easily costing several thousand dollars. While certainly producing material quickly, these rotary cutting dies wore down fast enough that the cost of goods ended up being unacceptably high. Preco changed the industry by demonstrating the use of wide-format, flat bed steel rule die equipment and efficient finished-parts handling. The resulting system produced linked discs at or above the rotary's productivity rates, but with only one-tenth of the tooling costs.