Abrasive Material Processing Solutions
When it comes to production solutions for abrasive material processing, Preco Abrasives is the dominant market supplier. We handle it all, from wide-web processing of heavy grit abrasives through micro-polishing grits for glass or fiber-optic end connectors. Preco's die cutting and laser cutting technology is your advanced abrasive processing solution, with either purpose-built equipment for installation at your facility or toll converting using our suite of in-house production equipment.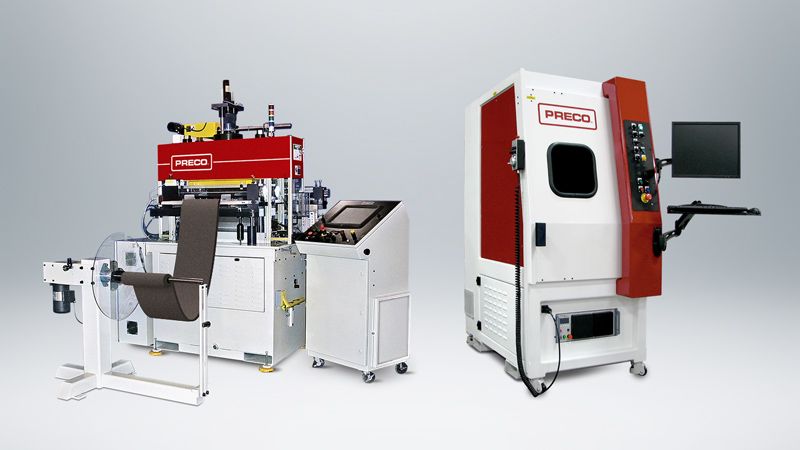 Preco offers equipment manufacturing solutions to cut a variety of abrasive discs, rolls or sheets.
View Machines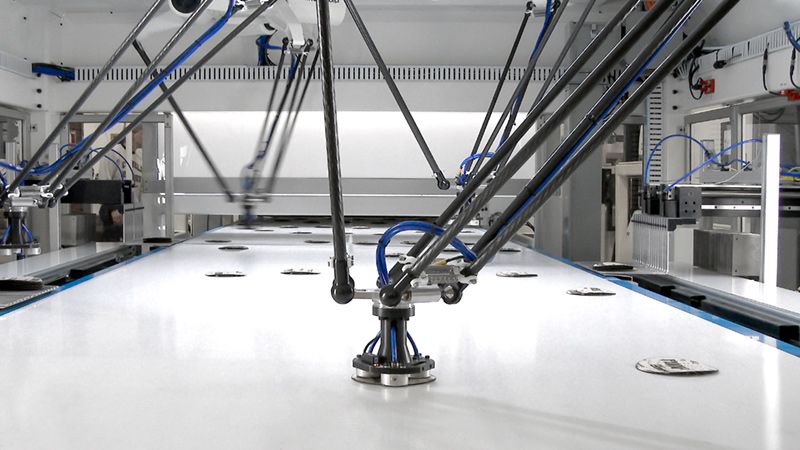 Preco's contract manufacturing facility specializes in laser and die cutting abrasives, robotic stacking and packaging.
View Services
Experts in the laser industry.
Preco has nearly 40 years of experience and dozens of laser-based abrasive cutting systems installed worldwide. When combined with the global installation base of our precision flat bed die presses, Preco is the most diverse and advanced supplier in the world to the coated abrasives market.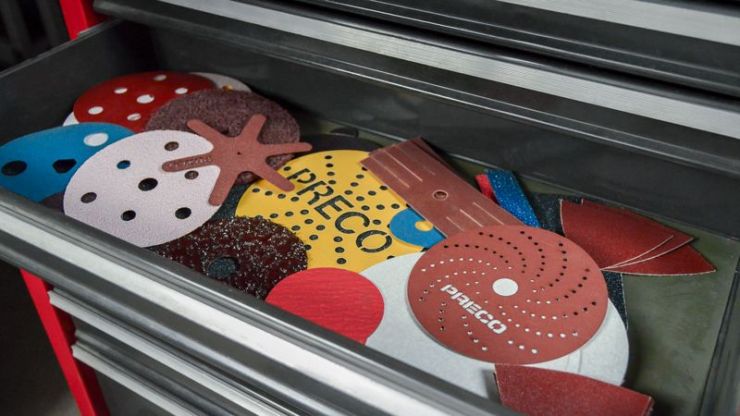 Preco stands alone as the largest global Contract Manufacturer supplying clean sanding abrasives discs to the industry. We look forward to partnering with you and solving future challenges.
Applications
Loose Discs
Disc Rolls
Hook & Loop
Stick-On Discs
Tabbed Discs
Industries
Automotive
Metal Fabrication
Electronics
Photonics
Construction
General Industrial
Product Output Solutions
Preco has decades of experience with various abrasive material output options.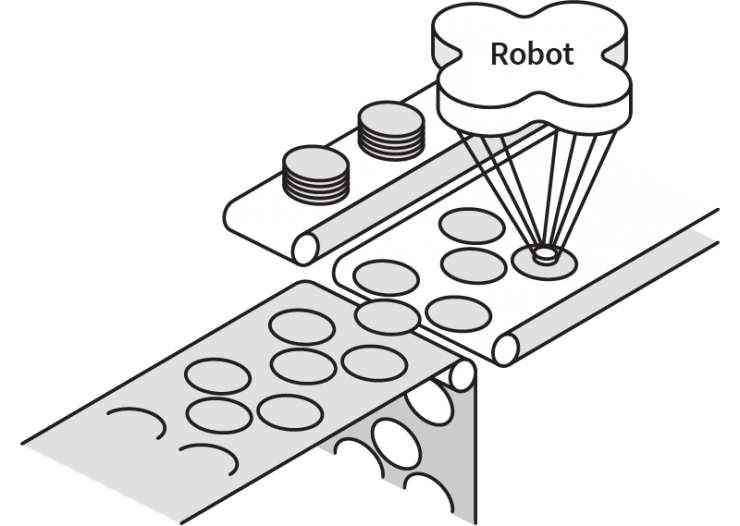 Loose Discs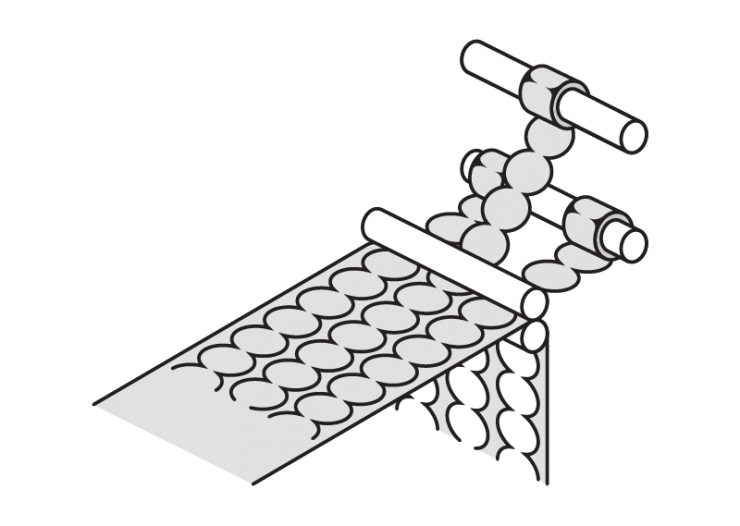 Disc Rolls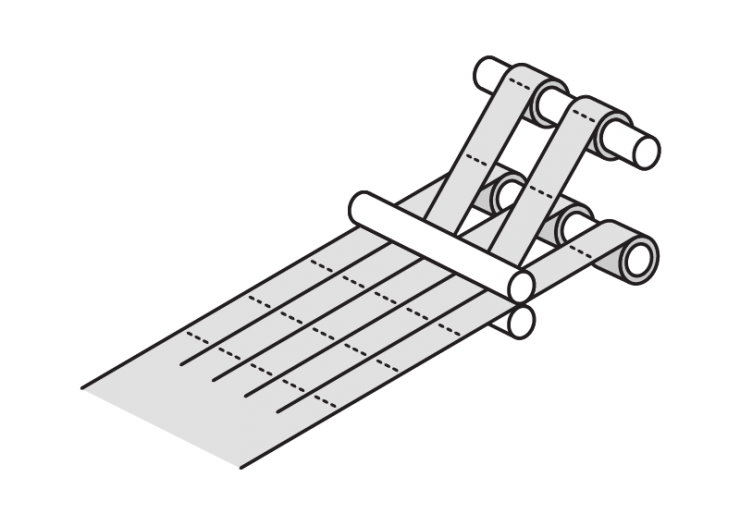 Sheet Rolls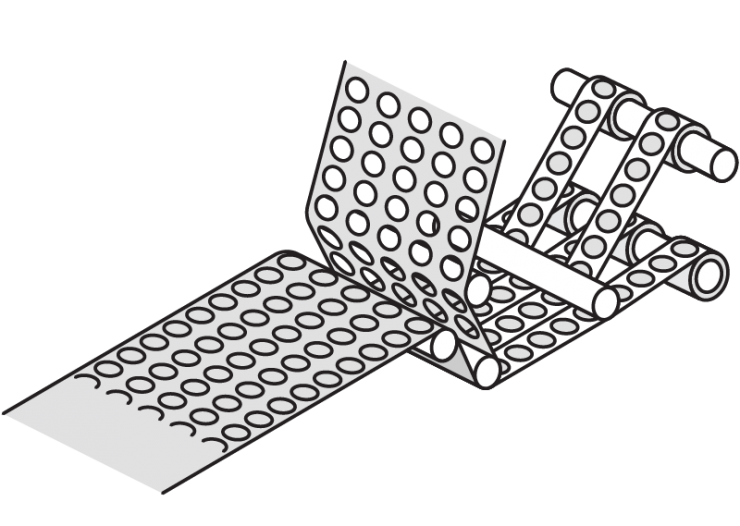 Kiss-Cut Discs
Disc cutting speed
Estimated throughput per laser power level.
6 in. Disc with Center Hole
Grit
Discs Per Hour
1,000 W
2,000 W
P80
3,500
4,700
P150
5,000
6,000
P400
5,800
6,300
Grit
Discs Per Hour
1,000 W
2,000 W
P80
2,300
3,300
P150
3,700
4,500
P400
4,500
5,100
Grit
Discs Per Hour
1,000 W
2,000 W
P80
2,700
3,960
P150
4,300
5,100
P400
5,100
5,700
6 in. Multi-Hole Disc (100 – 400 holes)
Grit
Discs Per Hour
1,000 W
2,000 W
P80
900 – 1,200
1,400 – 1,800
P150
1,500 – 2,000
2,000 – 2,700
P400
2,000 – 2,700
2,300 – 3,100
Why Preco
Just some of the reasons to choose Preco over the other converters in the industry.
Largest Laser-Based Company
We have grown to be the largest laser-based company for contract manufacturing services and laser systems integration in North America. Our engineering and technical application staff is involved with the design, prototypes, pilot programs and customer development to provide a complete solution to customers. With Preco's laser knowledge we understand what laser type, power and wavelength is best suited for abrasives applications.
Innovative Patents
As the undisputed industry leader, our abrasives laser processing methods are uniquely patented techniques offered only by Preco. These patents are designed to provide our customers with the best possible processes, software and hardware to produce products with less waste and with higher productivity rates. In addition, these patents give our customers an exclusive advantage in laser cutting and perforating applications.
Vast Product Line
Preco's vast product line up of both laser and die cutting equipment and services allow our application specialists to recommend the best possible solution for your manufacturing process. Preco's flat bed and rotary die cutting systems convert abrasive materials, providing process-saving convenience while optimizing raw material usage. When single-machine solutions are available, Preco can design custom accessories for an individual project.
#1 in Service and Support
Preco Field Service Technicians have technical laser training as well as extensive factory training in the use of Preco laser equipment and OEM lasers. The technicians provide:
Emergency field support with an average response time of 24 hours or less
New equipment installation and start-up service
Comprehensive training for equipment operators and maintenance personnel
Contract Manufacturing
Preco's laser and die cutting contract manufacturing services can provide you with all of the resources needed to integrate abrasive cutting into your manufacturing stream. The extensive design, testing and manufacturing capabilities of Preco can help you answer today's challenges – enhancing product design, improving quality, lowering unit cost and shortening lead times.
Unbeatable Quality Methods
Due to Preco's 40+ years in the abrasives business, and our ISO Certifications, we have the processes and documentation structure in place to ensure your continued business success.
ISO 9001 and 13485 certified
Microscopic cross-section imaging
Have Questions? Contact Us
Reach out to a Preco sales representative directly to get your project started.
Laser Equipment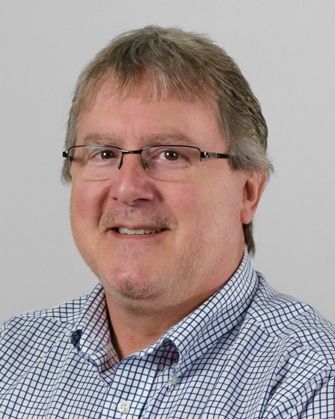 Kurt Hatella
EVP of Laser
Equipment Sales
715.247.3285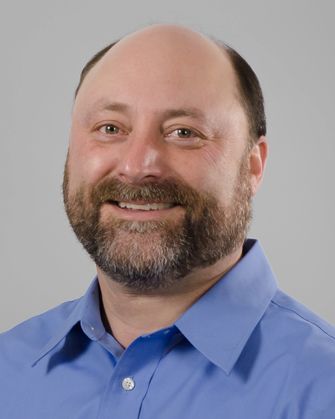 Jason Thoen
Director of Laser
Equipment Sales
715.247.3285
European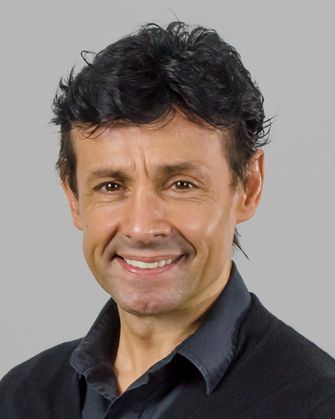 Salvatore Scarvaci
European Managing Director
+44 1227 473 900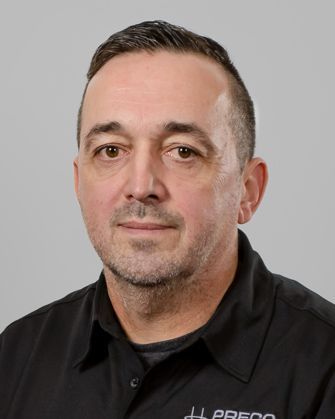 Volker Hofmann
European Sales/Technical Support Manager
+49 6387 993 209