Here to help you.
Our dedicated service representatives provide in-depth customer assistance to answer your technical questions, place part orders, as well as to troubleshoot laser or laser system problems. Our technicians can service not only Preco-built systems, but a wide variety of non-Preco laser systems.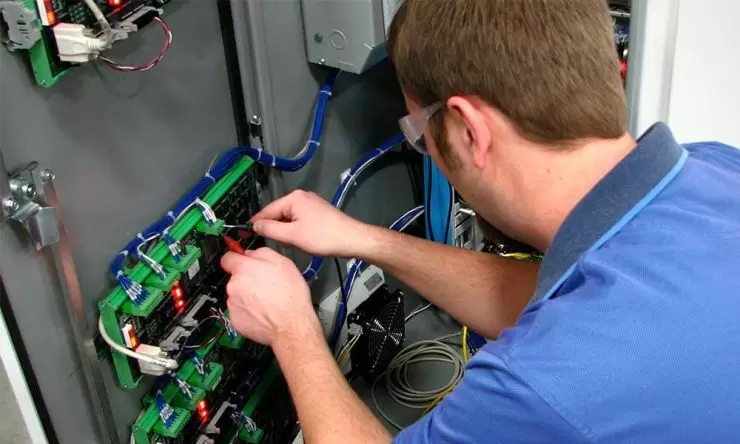 Field Service
Preco Field Service Technicians have technical laser training as well as extensive factory training in the use of Preco laser equipment and OEM lasers. The technicians provide:
Emergency field support with an average response time of 24 hours or less
New equipment installation and start-up service
Comprehensive training for equipment operators and maintenance personnel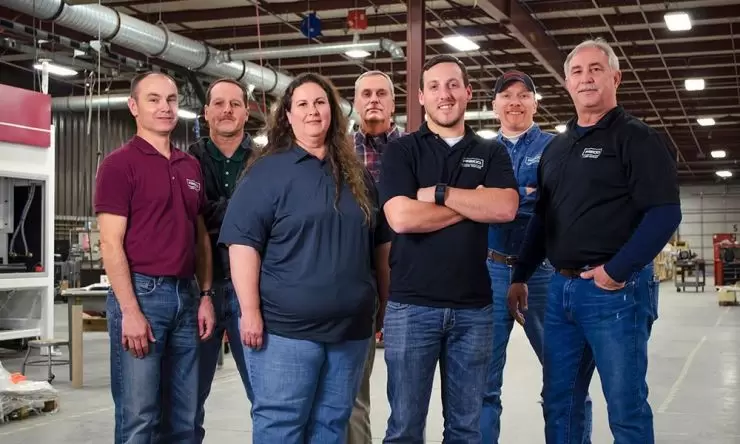 Service Personnel
The Preco Service Department team of Senior Service Specialists and Field Service Technicians has over 190 years of combined laser services experience, including laser and laser system manufacturing and material processing, as well as customer service. Our technical staff is also factory trained by one or more of our major component suppliers on lasers, controls, vision systems and robots.

Telephone Support
Dedicated phone service representatives provide in-depth customer assistance to answer your technical questions, place part orders, or troubleshoot laser or laser system problems.

Remote Diagnostics
Preco laser systems include tele-diagnostics software. It allows Preco technicians to connect directly with the machine to conduct remote diagnostic analysis.

Part Inventory
To keep downtime to a minimum, Preco maintains over 5,000 parts in stock including beam delivery, optics, and system components, as well as spare part kits included with each laser system.
Preventive Maintenance Contracts
Preventive Maintenance contracts for laser systems are tailored to meet the needs of individual customers, including coordinating efforts with in-house maintenance staff. Designed to keep downtime to a minimum, service contracts include scheduled Preventative Maintenance that:
Help keep your laser systems operating more efficiently
Are tailored to system type, environmental factors, hours of operation, and customer needs
Allow Preco Service Technicians to perform on-site maintenance including but not limited to:

Laser testing for power and stability
Cleaning and aligning optics
Checking and changing fluids and filters
Inspecting and adjusting mechanics
Answering questions about the product
Emergency service and on-site spare parts kits
Equipment Enhancement
We know that customer needs change and can impact system performance and productivity. With the support of the Preco Engineering Group, we have the capability to modify, upgrade and enhance laser systems to meet customers' changing needs and increase laser system performance and productivity.
Warranties and Service Contracts
Preco laser systems and equipment have one of the most comprehensive warranties in the industry. Periodic service and support programs are also available to ensure that your Preco laser system maintains maximum available uptime.
Customer Support Line
715.247.3285 | 1.800.799.2583
8:00 AM – 5:00 PM CST Monday – Friday
Excludes Preco Holidays
Preco, LLC Laser Equipment
After Hours Support
715.247.3285 | 1.800.799.2583
5:00 PM – 7:00 PM CST Monday – Friday
8:00 AM – 12:00 PM CST Saturday 
Limited Support