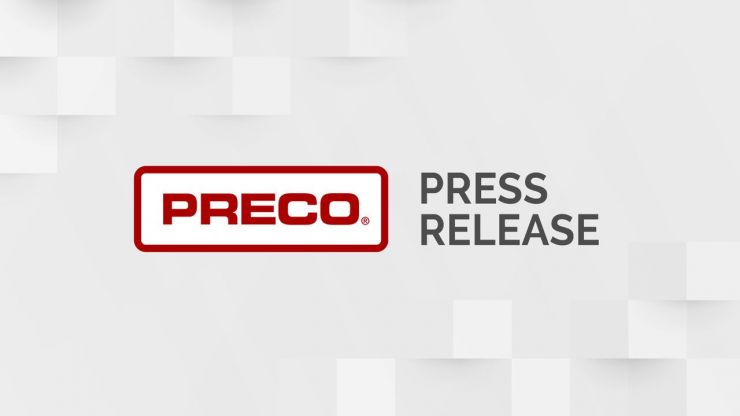 SOMERSET, WI, November 18, 2019 – Preco, Inc.'s CEO Tim Burns is proud to announce several promotions within the organization.
Randy Schuster, a 22-year associate of Preco, has been promoted to the role of President/Chief Operating Officer. Schuster attended college at SMU (Southern Missouri University) in Springfield Missouri, where he graduated with a degree in Industrial Management and Baker University in Baldwin City, Kansas where he received his MBA. He began his career in 1997 at Preco as the Director of Operations, and has held the positions of VP of Manufacturing/Engineering, Executive VP – Lenexa Operations, Executive VP/General Manager Equipment division, and became the Chief Operating Officer in 2012 with responsibilities for all Preco Operations. Prior to joining Preco, Schuster worked for Springfield Remanufacturing Corporation for 10 years in various management roles, with the last 3 years as President/General Manager of the automotive division -Sequel Corp, located in Willow Springs, Mo. While in College he did a 2-year Coop with General Motors – Leads Assembly, and worked part time at Kraft foods.
Corey Jurowski, P.E., an employee of Preco for over 18 years, has been promoted to an expanded role as Vice President of Somerset Operations. Jurowski graduated from the University of Wisconsin Platteville where he received a Mechanical Engineering degree. He started at Preco in 2001 as a Manufacturing Engineer. His passion for operations led him thru other positions including Quality Engineering, Project Management, Engineering management before his most recent role as the Director of Operations in 2011 with responsibilities for Somerset CMS and LED manufacturing.
"Randy and Corey have continually demonstrated excellent management capabilities, strategic thinking, hard work, and dedication to Preco and its core values.
Tim Burns
CEO
PRECO, INC.