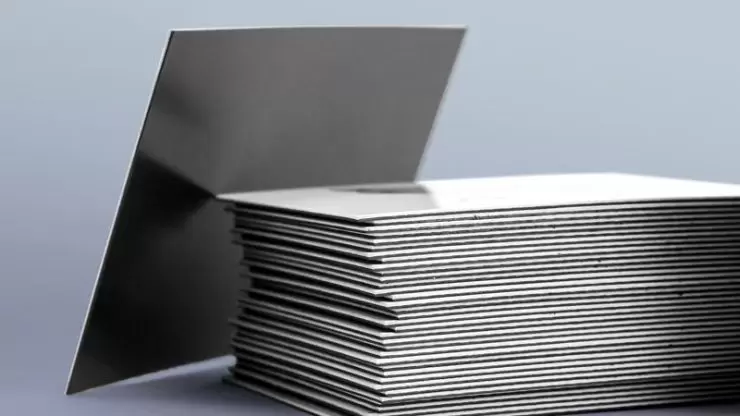 Die Cut Magnetic Media
Processing of magnets can include digitally printing variable data magnets onto a cost-effective material, then laminating the material to the magnet. The ideal technology for die cutting magnets includes optical registration, magnetic blanks, laminating the magnets, as well as collating. 
Applications
Labor-saving steps.
With Preco, die cutters can process a number of parts at a time, taking into account pattern irregularities, varying materials and thicknesses to minimize sheeting and produce a more polished, professional look. In addition, other labor-saving steps include knocking out, collating, and stacking like parts into a bin or container.
MATERIALS
Magnetic Material,
Sheet or Web
Various Overlays 
Vinyl
Advantages
There are many advantages to using our laser processing and die cut magnetic media equipment to meet your projects unique requirements, including: 
Minimized tool wear from magnetic material.  Die can be changed in a matter of seconds without tools through the use of swing-away roll feed and pneumatic quick-change steel rule die clamps.  Adding a heated platen can improve the life of steel rule dies depending on the materials. 
Automated part removal with Preco part removal systems. 
Accommodates varying material thickness on the same system with Preco adjustable roll feeds. 
Slippage and misfeeds minimized even with a variety of thicknesses.  Preco systems independently control the torque and speed of individual roll feeds. 
Increased system versatility. Preco presses handle both sheet and roll material. 
Cut-to-print accuracy to ± .001" (0.0250 mm) in 1, 2, or 3 axis for image to die registration. 
Custom built for all industries and markets with help from Preco's Engineering and Design team.