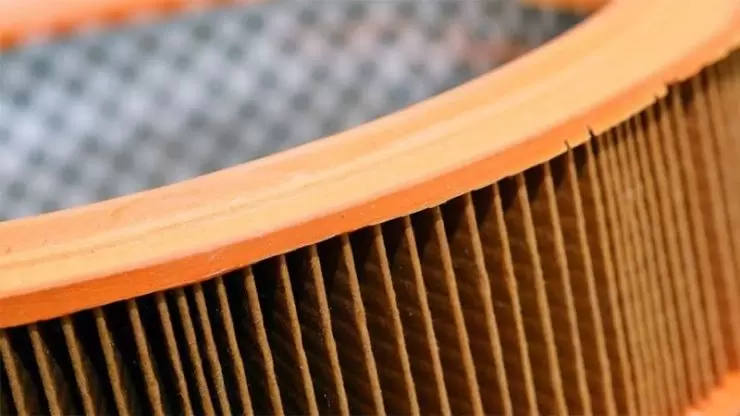 Cutting Filters
Filters are used in a wide variety of industries and often are of varying thickness and material types. How the filters are processed may include heat sealing multiple layers together. Preco has integrated material handling equipment into their processes to manage the multiple layers and composition of materials, incorporating multiple spindle unwinds and dual-driven roll feeds for material handling in and out of the press. 
Labor-Saving Steps
With Preco's die cutting equipment, you can process a number of parts at a time, taking into account pattern irregularities, varying materials and thicknesses to minimize sheeting and produce a more polished, professional look. In addition, other labor-saving steps include knocking out, collating, and stacking like parts into a bin or container.
MATERIALS
Woven 
Non-Woven
Specialty Materials up to a combined total thickness of 100 mm (4 in.)
INDUSTRIES
Medical 
Automotive
Aerospace
General Industrial
Advantages
Just some of the advantages of cutting filter material with a Preco-made machine.
Can cut and heat seal multiple layers in a single operation with Preco heated platens. Platens can use top heat, bottom heat or both.  
Part handling after die cutting. Parts can be knocked out and stacked, and placed in a container or shingled.   
Custom-built for all industries and markets with help from Preco's Engineering and Design team.
Cleaner cuts, using the orbital cutting pad to cut into the filter medium, ensuring injury clean cuts and reducing stringing. The pad rotates to eliminate repeatedly cutting in the same spot. 
Multiple layers can be fed into the press using Preco Dual Drive Roller sand reducing slippage.