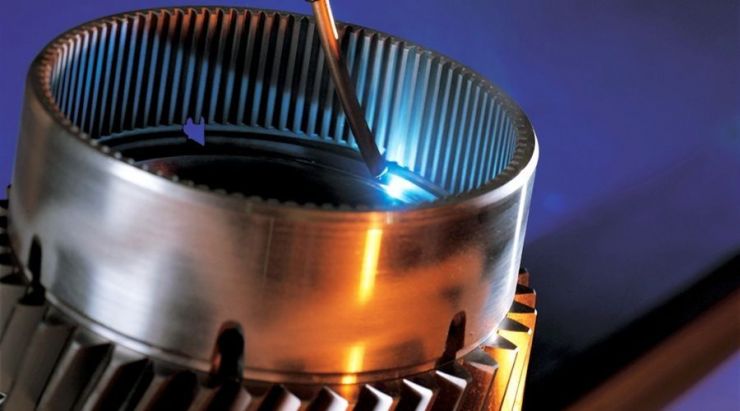 Gear Welding with a Laser
Gear welding is a straightforward laser welding application that is fast and efficient. Preco manufactures laser systems and provides contract manufacturing services for your gear welding needs. Preco is your number one source for laser processing solutions.
Hybrid options.
Hybrid laser gear welding using induction preheating is an ideal technical solution when welding medium carbon content steels that may be prone to cracking. Laser welding gears has many advantages over conventional methods. It is a fast and accurate process. This accommodates multiple joint designs and geometry. Dissimilar materials can also be welded with controlled joint alignment and weld bead profile. Low heat input minimizes temper effects and distortion. Without filler material, the cost per part is decreased. Complex gear manufacturing costs are decreased through designing combination parts that can be laser welded.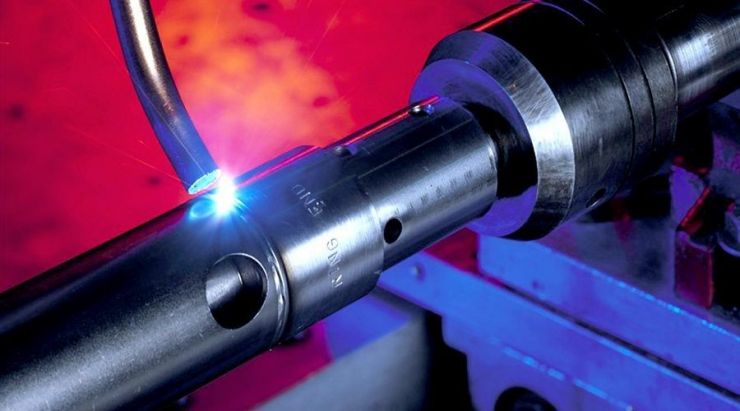 Laser welding can provide desired cosmetic, hermetic and strength characteristics. Laser welding does not require filler material, but it can be applied if needed. The final cosmetic appearance of the weld does not warrant additional post-processing. Continuous-wave and pulse repetition modes are available to assure a hermetic seal. Weld penetrations up to 15 mm can be made in one pass. Minimized heat-affected zone and weld microstructures are optimum properties of a high strength laser weld.
Advantages
There are many advantages to using our laser gear welding equipment and for your laser gear welding needs, including:
Laser welding can help you lower unit costs and add the kind of flexibility that creates new opportunities for your business.
Create complex gears from basic components, which are often shared between designs
Reduced heat input for minimal part distortion
Improve manufacturing process efficiency with laser welding speed and accuracy
Weld dissimilar materials
Laser welding can provide the desired cosmetic, hermetic and strength characteristics your metal components require.
The final cosmetic appearance of the weld does not warrant additional post-processing
Multiple processing modes to assure a hermetic weld
Minimal heat affected zone (HAZ)
Weld penetrations up to 15 mm without filler material
Hybrid processing (laser + mig) available if filler material is required
Induction-assisted laser welding available
Here's what you get when you put our laser manufacturing resources to work for your company:
Experienced staff of technicians, engineers and metallurgists
Extensive application knowledge
Quality assurance programs
Process development & feasibility studies
Short to long-run production
System manufacturing
Design and fabrication of optics, tooling and fixturing
Real-time process monitoring and control
24-hour service / 7 days a week production
Standard and custom welding systems with lasers to 12 kw
Full metallurgical analysis and QC labs
Ph.D. level staff
Automated statistical process control
Experimental design services (DOE)