1956

Our Legacy 

Preco, Inc. began as Gramling Tool and Die Company. Founded in 1956 by tool and die maker G.T. (Bill) Gramling, the company supplied dies and fixtures primarily to the gasket industry. From this modest beginning in Bill's basement, the company grew over the next 20 years to be one of the most successful tool and die companies in the Midwest. Projects included providing dies and fixtures for the largest vending machine manufacturer at the time, special machines such as a spiral handrail tubing bender for government projects, and the first "fibrillation," machine that turned extruded plastic film into fiber that could be spun. This spun fiber resulted in outdoor carpet, first developed by the Gulf Oil Research Center in 1968.

Gramling employees excelled at building machines to keep their customers competitive. They listened to their challenges. They learned about each customer's unique material handling needs. They developed better methods with their engineering and manufacturing expertise to build the best machines.

Over time, Gramling Tool and Die applied the same processes they used to develop machines in their core markets to other industries. This resulted in the development of the first "Preco-style" press/die, specifically designed to run on presses as an integral part of processing for the printing industry.

The same philosophy that worked then works today – Preco is successful because we continually expand our knowledge of material processing so that we can build machines to customer needs, not the other way around.

 
1976

 Preco Industries, Inc. is Founded 

Jack Pierson bought Gramling Tool and Die Company in 1976, changing the name to Preco Industries. The company was known at that time as a hydraulic die cutting press manufacturer. Then, fiber optic photocell capabilities enabled registration of imaged materials to a die, and CCD machine vision systems soon allowed registration in three axes simultaneously. The company maintained a loyal customer base even in difficult economic times, providing automated die cutting and screen printing equipment for non-metallic materials processing.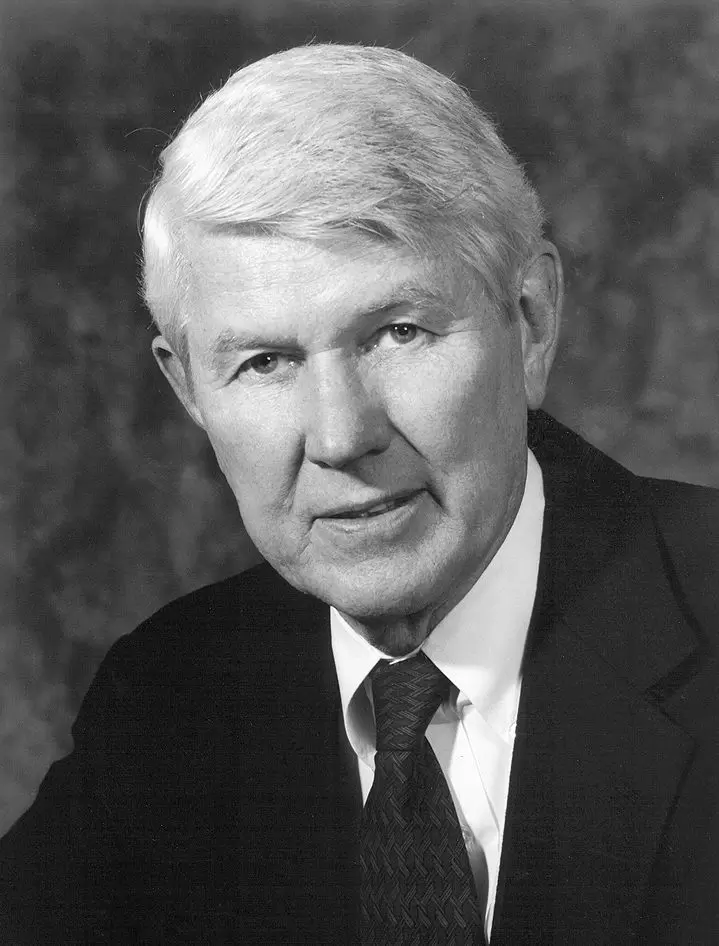 "Create for others."
Jack Pierson owned and served as Chairman of the Board of Preco, Inc. for 40 years from 1976 to 2016. Jack's thoughtfulness toward other people, philosophical beliefs, creativity and strong work ethic shaped his personal and professional life. He challenged and inspired the people around him at all levels.
Jack earned his Bachelor of Science degree in engineering in 1953 from Princeton University. He served in Naval Intelligence at the Pentagon after graduating from Officer Candidate School in the top 2% of his class. After his naval service, Jack earned his MBA from Harvard University. In 1958 Jack returned to the Kansas City area to work in the family business, the Vendo Company, the world's largest manufacturer of vending machines. He went on to build Preco into the modern technology company that it is today, manufacturing sophisticated industrial and laser technology machinery.
1978

 Laser Machining, Inc. is Founded

Laser Machining, Inc. (LMI) was founded in 1978 by Bill Lawson, which will later be acquired by Preco Industries, Inc. A key player driving the advancement of industrial laser technology to solve problems not achievable with conventional processing, the company built expertise in laser systems design, manufacturing, and laser contract manufacturing services benefiting customers worldwide.

 
2002

 Preco Acquires Laser Machining, Inc.  

Preco Industries, a premier provider of advanced die cutting and material handling equipment, acquires Laser Machining, Inc., a proven technology leader in industrial laser systems and contract manufacturing services. For our customers, it means even more material handling options and knowledge to help select the best processing solutions.

 
Today

Our Legacy 

Today, Preco is a leading manufacturer of die cutting, laser and lamination equipment for material processing. With years of technical capability in precision processing systems and contract manufacturing, the merger resulted in an enhanced and broadened the range of material processing services. From engineering expertise in freestanding and inline systems to thoughtful collaboration with our customers, Preco has the optimal solutions.